What's happening at the Park
Carleton Norris is returning to manage the Park again in 2020. Carleton and the Park Advisory Board are planning many activities in 2020, including the annual Chicken Barbecue on August 1, 2020.
Follow us on Facebook for more information
The Recreation area pavilion has had a major upgrade thanks to a grant the advisory board received. The area around the pavilion has been increased and the floor has been resurfaced with compact gravel. Electricity has been run from the rec hall and the pavilion now has overhead lighting and receptacles around the perimeter to enhance any activities in the pavilion. We also have a portable sanitary sink for events that require it.
Long term the Advisory Board is hoping to improve the trail system with more accessible trails for seniors and restoring the extended trail system
Why not plan a group outing at Mattawamkeag Wilderness Park. We have a large roofed BBQ facility for many activities and offer discount rates for large groups of campers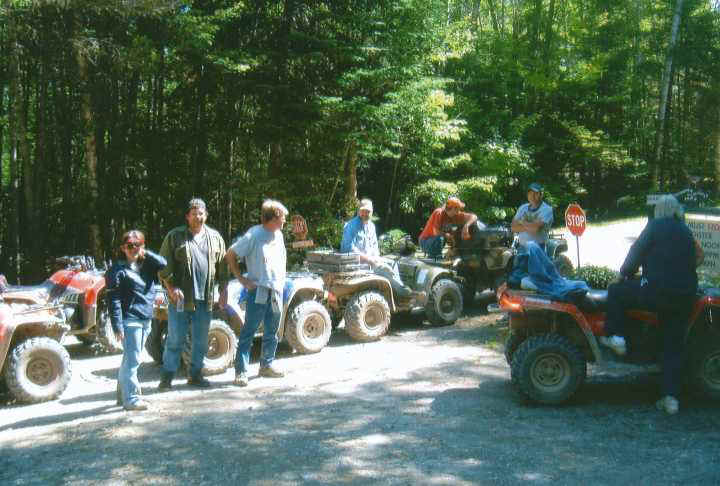 We are located adjacent to many miles of ATV club maintained trails. Check out this map from the Two Rivers ATV Club that shows all the local trails. Why not make the Park Campground base for a vacation or weekend on our local trails. You can find out more about the Two Rivers ATV club on Facebook
We have constructed a new BBQ pavilion behind the recreation hall that will greatly improve our facilities for serving you during our BBQ weekend. This Pavilion may also be rented for all kinds of activities, including weddings, family reunions, class reunions, company bbq's and much more. For an additional fee and deposit, we have a commercial size gas grill available
.
Home Rates Slideshow Area Attractions
Directions How to contact us Campground Map Trail Map Local Weather